A special conference edition of MinManjari magazine was given with the conference CDs in TIC 2009. For benefit of non-attendees please find a copy here:
http://www.infitt.org/ti2009/TIC2009 MinManjari Special Issue.pdf
INFITT whole-heartedly thanks editor Dr.Na.Kannan (South Korea) and his team.

INFITT TIC2009 Conference Book with all accepted papers (PDF) is here:

INFITT whole-heartedly thanks CPC Chair Dr.Vasu Renganathan (USA) and his team; Dr.Badri Seshadri and his team for sponsoring/publishing the book.
Day3
INFITT Tamil Internet Conference 2009 Closing session
http://www.youtube.com/watch?v=UA7bDm2baqU

TIC2009 Day 3 Events Highlights
http://www.youtube.com/watch?v=SceaIfsvpuw

TIC2009 Day 1 Plenary Talks Highlights
http://www.youtube.com/watch?v=gWJ-XmaZM7E

Many of the TIC 2009 sessions Audio recordings (in full) are available here
Thanks to the effort and work of our member Subhashini Tremmel:http://bit.ly/3gEh8V
TIC 2009 collection More Photos By Suba
TIC 2009 Photo collection More: Photos by Dr.Jean-Luc

Day2
@Video from YouTube: http://www.youtube.com/watch?v=u0wyfl953io (or)
Video from INFITT (for download): http://www.infitt.org/ti2009/day2/TIC2009 Day2 Events Highlights.mpg
@Photos: http://picasaweb.google.com/infittphotos/INFITTTIC2009DAY2Highlights?feat=directlink
Day1
@) Photos of the inaguration event:
http://picasaweb.google.com/infittphotos/INFITTTIC2009InaugurationDay1Photos?feat=directlink
@) Video of the Press Release event in Chennai on 27th June 2009 chaired by Prof.M.Anandakrishnan,

@) Photos of the Press Release event in Chennai on 27th June 2009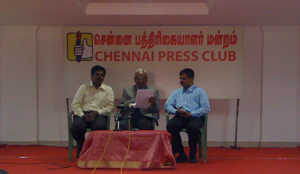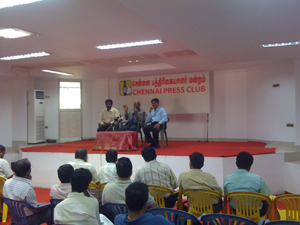 @) Press coverage of TIC 2009
- ChennaiOnline Tamil:
- Daily Thanthi Online:
- ChennaiOnline English:
- The Hindu:
- Times of India:
- Other papers